< Back to Our Team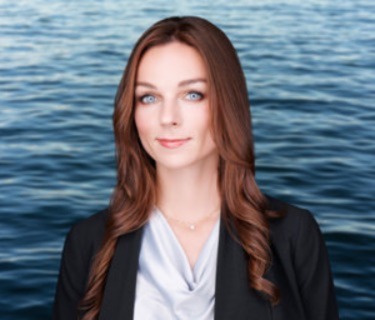 Phone: 208-342-3310
Fax: 208-342-3299
Molly E. Mitchell
Partner
Molly is a litigator who specializes in professional malpractice defense, business and commercial litigation, and employment law.
Prior to joining Duke Evett, Molly worked at an Am Law 50 firm where she represented corporate clients in complex commercial disputes and employment matters. Molly also has extensive experience defending clients in personal injury and wrongful death cases.
While at the University of Idaho College of Law, Molly was a member of the Idaho Law Review and served as the Chief Symposium Editor. After graduating summa cum laude in 2016, Molly worked as a staff attorney for the Honorable Jason D. Scott in Idaho's Fourth Judicial District before going into private practice.
Molly enjoys running, cross country skiing, and hikes in the foothills with her dog, Owen.
PROFESSIONAL AND CIVIC ACTIVITIES
University of Idaho, Law Review, Chief Symposium Editor
CLERKSHIPS
Jason D. Scott, Idaho's Fourth Judicial District (2016 – 2017)
PUBLICATIONS
The Open Question of Discrimination Based on Sexual Orientation
Idaho Employment Law Letter, September 11, 2019
Proposed Amendments to Idaho's Statute Defining Intellectual Disability for Purposes of Death Penalty Preclusion in Light of Hall v. Florida
Idaho Critical Legal Studies Journal, Volume 10 Issue 1 Fall Edition, 2017
EDUCATION     
University of Portland, B.A.
University of Idaho College of Law, J.D., Summa Cum Laude
ADMISSIONS
Idaho State Courts
Idaho State Bar Association (2016 to present)
S. District Court, District of Idaho